> New Products >> VET - 9 Urine Reagent Test Strips


  MATERIALS PROVIDED:

  1.One bottle containing 25 strips of Vet - 9 Test Strips.

  2. A color chart for reading test results is printed on the bottle label.



  EASY TO USE:

  1. Remove from the bottle only enough strips for immediate use and replace cap tightly.

  2. Dip reagent strip into fresh, well-mixed urine. Remove the strip immediately.

  3. While removing, touch the side of the strip against the rim of the urine container

  to remove excess urine.

  4. Compare each reagent area to its corresponding color blocks on the color chart and read

   at the times specified. Proper read time is critical for optimal results.



  ARE YOU CONCERNED ABOUT YOUR ANIMALS HEALTH?

  As with humans, the urine tests can be performed to give clues as to what might be affecting the health of your animal. Erdos-Teco's new reagent strips for animals are a useful indicator of renal function, and should

be performed on any animal suspected to have renal disease or urinary tract pathology.


   HOW DOES VET - 9 WORK?

  Urine Reagent Strips for Animals (VET - 9) are firm plastic strips to which several different reagent areas are affixed. Teco Urine Reagent Strips provide tests for Glucose, Ketone (Acetoacetic acid), Specific Gravity, Blood, pH and Protein in Urine.



  WHAT CERTAIN PROPERTIES ARE THERE TO LOOK FOR IN ANIMAL URINE?

  There are several physical properties that can found in animal urine.

  , Volume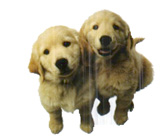 , Color

  , Turbidity

  , Odor



  WHAT PARAMETERS DOES VET-9 TEST FOR?

  Glucose: In the normal animal there should not be glucose in the urine. If glucose is present, an investigation into hyperglycemia should be done for the possibility of glucosuria in the patient.

  Bilirubin: Normal dogs can have detectable bilirubin in their urine, but large amounts should not be present.

  Ketone: In the normal animal there will be no ketones in the urine. An animal that is undergoing fat metabolism or is deficient in carbohydrates will have ketones in the urine.

  Specific Gravity: Specific gravity measures the concentrating ability of the kidney tubules. It is the ratio of the weight of urine to the weight of an qual volume of water. Normal values range from 1.001-1.060 in most domestic animals.

  Blood: There should not be any blood in the urine of abnormal animal.

  pH: Urine pH will be affected by many things including the diet, handling of the sample, and acid-base balance of the animal. Normal pH is between 6 and 8 for most animals depending on their diet.

  protein: Concentrated dog and cat urine can contain small amounts of proteins. In significantly dilute urine, false negatives are possible.

  Urobilinogen: The test area will react with interfering substances known to react with Ehrlich's reagent.

  Nitrite: Normally no detectable amount of nitrite is present in urine. The nitrite area will be positive in a proportion of cases of significant infection, depending on how long the urine specimens were retained in the bladder prior to collection.